Pasta Sassella is an
IFS certified company.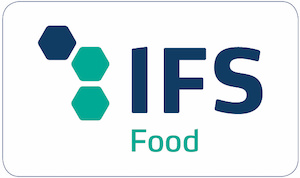 Since 1997, all variations of pasta have been produced in Rheinbach with today around 30 employees in 2-shift operation. The products from Pasta Sassella are always fresh. They are packaged in a protective atmosphere on modern production lines immediately after production so that the pasta arrives at the customer just as fresh as when it left the production line. When stored in a cool place, the minimum shelf life of our fresh pasta is up to 8 weeks.